I started jasminelholmes.com in late March 2017, but I've been blogging in spurts since I was 17. Over the last ten years, I've published one book, and I've written a number of articles for sites like CBMW, Desiring God, The Gospel Coalition, and more. The journey to my blog started with my marriage to my husband, Phillip, who, in addition to working in the finance world, is a tireless creative. He built and maintains my website as well as edits all of my articles. So the blog that you see is an act of teamwork.
My hope for this blog is that it would be an encouragement to women of all kinds — single, married, stay-at-home moms, working women, and everyone in between. I want to bring you fresh content on a regular basis: mostly articles, with a smattering of product reviews, book reviews, movie reviews, and more. I want this blog to be as varied as the interests of its readers, but the primary focus will stay to bring Christ-honoring content that edifies my eternal family.
Supporting My Work
As I've started writing more, many people have asked how they can support this work. This is where Patreon comes in. Patreon is a way for content producers like me to be linked with content supporters like you. Furthermore, we want to avoid splattering the blog with ads that distract readers with what they came for — quality articles. I love being sponsored by organizations and small businesses I believe in, but I want quality, original content to remain king.
I want to ask you to prayerfully consider supporting me as a writer by becoming a patron. Any monetary support that you can offer will contribute to my writing career. As a patron, you will also have a unique voice in helping me brainstorm topics to write about, giving me personal feedback on story ideas, and being the first to know about major updates through the patron-only Facebook group. Your support will help me continue writing (non-fiction and fiction) and bless my family.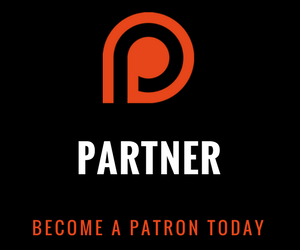 [clickToTweet tweet="Here's how you can support Jasmine Holmes' work as a writer." quote="Here's how you can support Jasmine Holmes' work as a writer."]